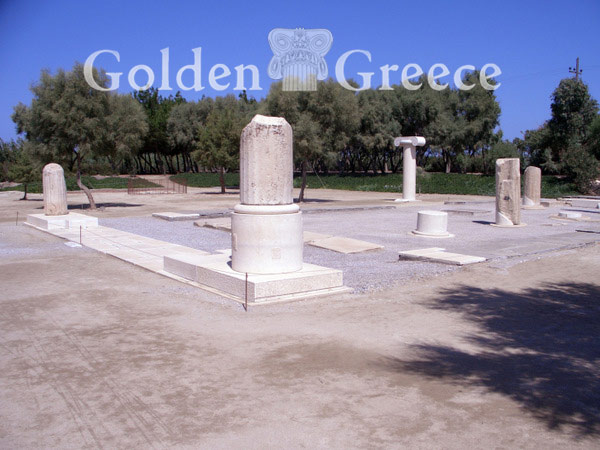 The sanctuary of Yria, in the location of Livadi, is considered the official sanctuary of the urban center of the island during the Archaic period. The cult goes back to the Mycenaean years (1300 BC) and the secure documentation of its continuity in the historical period turns the site into a timeless cult center of Dionysus in Antiquity.
The practice of worship in a temple building, which replaces the earlier outdoor worship, is observed in four phases:
800 BC: single room temple made of wooden blocks
730 BC: oblong four-aisled hall
Early 7th c. BC: three-aisled temple with a wooden pediment, which is an early example of a monumental temple facade
580-570 BC: the earliest stone prostyle Ionic temple in Greece is built.
At the same time, the identification of a four-sided stoic building, which surrounded the temple, is identified with a ritual restaurant and provides important evidence for the history of the ritual focus of the sanctuaries.
Editor: Fotini Anastasopoulou