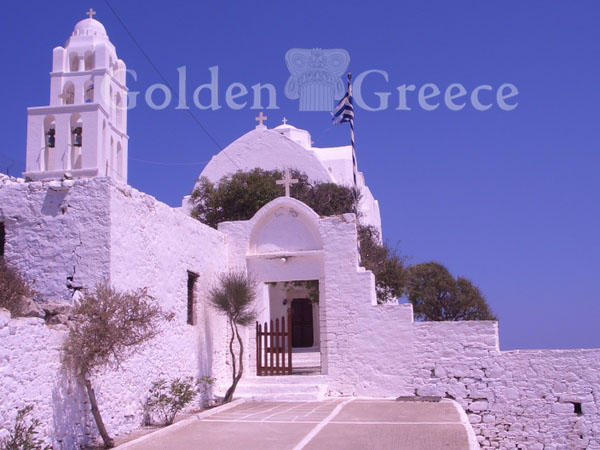 Panagia is the most famous church of Folegandros and is dedicated to the Assumption of the Virgin Mary. It is built on a rock above Chora, and dominates with its pure white color in the place of an ancient temple, whose building material has been used.
In the courtyard of the temple, as well as in its interior, the visitor can see ancient inscriptions built into the walls and many bases of statues. It used to be the catholicon of a women's monastery.
Its shape is rectangular and its type is a single-aisled basilica with many domes. It also has a high white bell tower.
Editor: Fotini Anastasopoulou