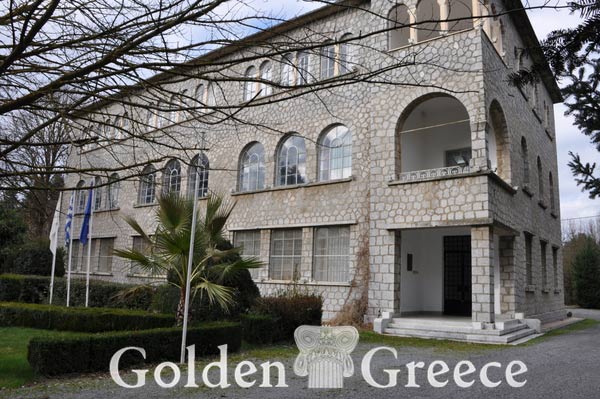 The Folklore Museum of Tegea, one of the most interesting museums of Arcadia, is housed in the specially cared-for premises of a beautiful stone building, the former School of Economics of Tegea, in the Diocese of Tegea.
The building is located near the archaeological site of the temple of Alea Athena and next to the Byzantine church of the Dormition of the Virgin, in the beautiful park of Episkopi.
The Museum brings to life the newest heritage of Tegea and the wider region, through a rich collection of exhibits.
In the museum you will admire interesting collections of traditional weavings, embroideries, clothes, local costumes and photographs from the Tegea region, as well as looms.
In special spaces, representations of old workshops have been created -shoe shop, shoemaker, and blacksmith shop-, as well as spaces of a traditional house (hall, bedroom and kitchen).
The collection of women's traditional costumes of Tegea is also very beautiful.
Finally, in other areas, agricultural tools, utensils of daily use, divided by profession and function of daily life, are exhibited. The Olympic torch of the first Olympiad stands out, as well as the creations of the students of the Tegea Home Economics School.
The museum can be visited daily all year round.
Source: UNIVERSITY OF PATRAS
arcadia.ceid.upatras.gr