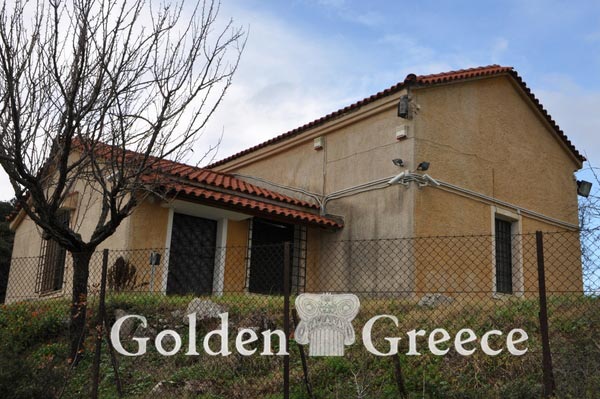 The small Archaeological Museum of Lykosoura is located 15 kilometers from Megalopolis, in the archaeological site of the sanctuary of Despoina. The museum includes sculptures, inscriptions, marble and clay votives of various types from the adjacent sanctuary of Despoina, as well as various small findings from the area around the sanctuary of Despoina as well as from the sanctuary of Zeus on Mount Lycae.
The most important exhibits of the Museum are parts of the sculptural complex of Damophon (which included Despina seated on a throne flanked by the goddess Demeter, the goddess Artemis and the Titan ΄Anytus), clay votives from the Megaro (altar) of the Sanctuary of Despina, marble table resting on legs rendered in relief with lion feet, marble votive lamp, dedication to the Sanctuary of Despina.
The sculptural complex (constituent) of Damophon was of colossal dimensions and was set up inside the sanctuary of Despina in ancient Lykosoura. Part of the sculptured constitution is exhibited in the National Archaeological Museum of Athens. Replicas of the supernatural heads that belonged to the statues of the complex are also on display in the Lykosoura museum.
The clay votives consist of figurines or tiles with representations of head and skull-headed demons. It should be noted that these are also depicted on the marble veil of the statue of Despina.
Source: UNIVERSITY OF PATRAS
arcadia.ceid.upatras.gr