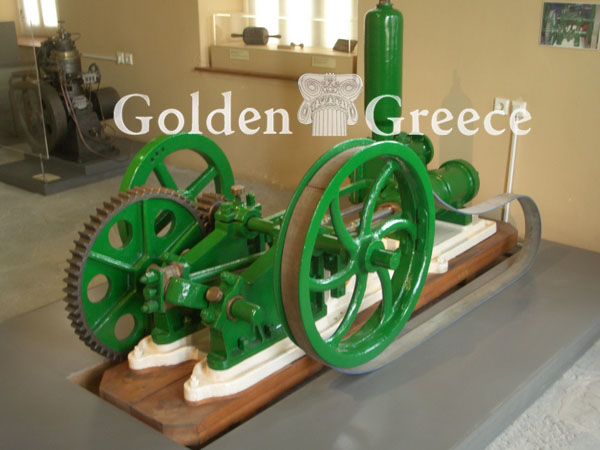 In Ermoupoli, the city of refugees of the Greek Revolution, in the first city of trade, shipping and industry, the historical wealth and flavor of the 19th century is preserved untouched. Next to the neoclassical mansions, the fugaras of the industry, the scaffolding of the tarsanades, the cranes and the tugs of Neorio are the three buildings that the Municipality of Ermoupolis has granted to the Industrial Museum of the city.
Chromaturgeio Katsimanti
The core of the Industrial Museum is housed in an old factory, one of the best examples of Greek industrial architecture. It is the Katsimanti earthworks, built in 1888, initially to function as Yamalaki with the excellent "cooling tower", reconstructed from the beginning in its original form. The building has been operating since May 2000 with the exhibition "A Museum is Born".
Anairousi scrap factory
A unique industrial monument! Next to the Anairousi earthworks it stands in the same form it had in 1889. Inside it is placed in place all the equipment for the production of pellets for shotguns.
Kornilaki Tannery
At the edge of the industrial zone, one of the dozens of tanneries that operated in Ermoupoli at the end of the 19th and the beginning of the 20th century is preserved. The Kornilaki tannery built around 1880 is being restored with its preserved equipment.
Editor: Fotini Anastasopoulou