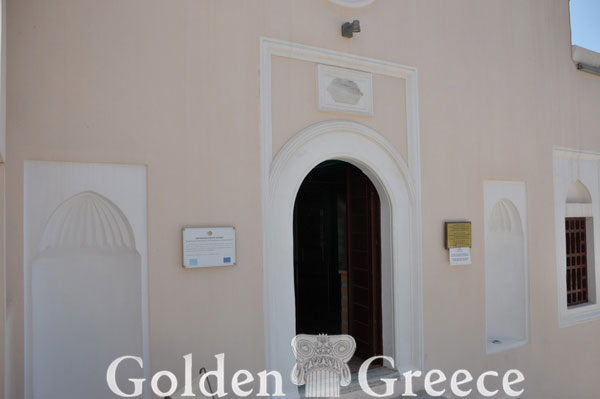 The Historical Museum of Kastellorizo ​​is part of the Archaeological Timeless Museum and is housed in "Konaki" which is part of the medieval Castle.
The Historical Museum is located in the "Kavos" district and is a two-story building, the ground floor of which dates back to the years of the Knighthood, while the first floor is a 19th-century addition, during the Turkish period, when it was the seat of the Turkish commander, for this is called "Konaki".
In the second room of the Museum, some samples of early Christian sculpture, a Byzantine coin-jewel, a steatite icon depicting St. Dimitriou, graphic representation of the castle of Ag. Nikolaou, the glazed plates (plates) found in the shipwreck at Cape "Afros" (12th-13th century), as well as travelers' texts.
In the third room of the Museum you can see the frescoes of Ag. Nikolaou (17th century) which have been walled off from the temple, portable icons, small craft objects, as well as various drawings and photographs of post-Byzantine monuments of the island.
Editor: Fotini Anastasopoulou