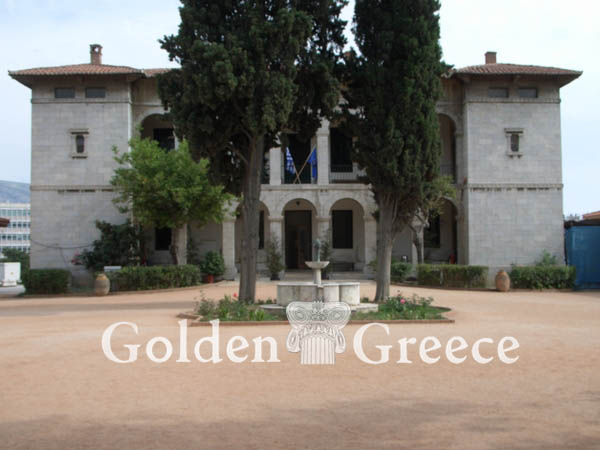 Byzantine Museum
(22 Bas. Sofias, Athens tel. 210 7232178)
It is housed in the mansion of the Duchess of Placentia (22 Vas Sofias Ave.), which is a building from 1848, made by the renowned architect Kleanthi. The museum was founded in 1914, but its inauguration took place in 1930. It consists of the main two-story building, at the bottom of a square courtyard, while on the sides there are two low wings, and the front building with the arch housed the offices and the library. The Byzantine Museum exhibits works of Byzantine and post-Byzantine painting, sculpture and micro-artwork. On the lower floor, works of early Christian and Byzantine sculpture have been classified, mainly from churches in Athens, from the 5th to the 15th century. To get a more visual picture, three of the museum's halls have been converted into temples. So, we have an early Christian three-aisled basilica of the 5th century with a low marble chancel and pulpit, a cruciform Byzantine one with a dome and a high chancel, and a chapel of the Ottoman period, where the decoration of the chancel, throne and shrine are all carved in wood. Of the individual works, important are the statues of Christ as Orpheus and as the "good shepherd", which still echo Greek themes but with a shift towards Christian abstraction and symbolism.
On the second floor of the palace, which consists of an antechamber and 4 large rooms, are included works of Byzantine and post-Byzantine painting and small arts. Most important are the icons of the 13th - 14th century, i.e. the so-called "rebirth of the Paleologians", handwritten gospels with miniatures from the 11th - 12th century, detached Byzantine frescoes from the 12th - 14th century, as well as elaborate church utensils and textiles . Among the most outstanding exhibits is the gold-embroidered epitaph from Thessaloniki, from the beginning of the 14th century, which is a masterpiece of composition and design, as well as technical execution.
In the two lateral wings, a large number of portable icons of Byzantine and post-Byzantine art of various styles are exhibited, represented by the names of great hagiographers. Like Michael Damaskinos, Emm. Tzane, Il. Moschou. Since 1980, the private collection of Loverdos, which was donated to the state and includes over 500 portable images of various schools and styles, as well as various woodcarvings and manuscripts, has been included and exhibited in a new wing of the museum.
The museum also has a library, a copy workshop, a photographic archive and a workshop for the conservation of pictures and murals.
Editor: Fotini Anastasopoulou