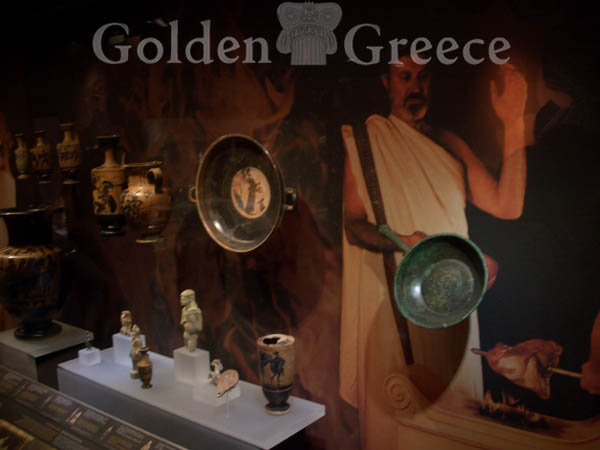 Cycladic Museum (Daily Life)
(4 Neofytou Douka Street, 106 74 Athens tel. 210 7228321-3)
The permanent exhibition "Scenes from Daily Life to Antiquity", presented on the 4th floor of the Museum of Cycladic and Ancient Greek Art, invites the visitor on a brief journey through space and time. Starting from the world of gods, heroes and Eros, the viewer continues his tour of the world of men and follows the activities of women and men in the private and public spheres, the religious and the afterlife, in the realm of the underworld. world.
The total of 142 ancient objects are exhibited in nine thematic sections according to their use or iconography and most belong to the Classical and Hellenistic period (5th - 1st century BC). In each display case, a design frieze, accompanied by explanatory texts, attempts to contribute to a better approach and understanding of each subject, offering the most important information possible.
For the educational needs of the exhibition, two short films were shot and are being shown.
In the first film we watch moments from the life of a man, Leo: his birth and childhood, his involvement in sports, his military training, his participation in society, the preparation of his marriage with Meliti and finally , his departure for the war.
The second film focuses on the death of the protagonist and the relatives who bury him and give him the proper honors.
The tour concludes with the hypothetical, design representation of a coastal municipality of Attica from the 5th century. BC, where - according to the movie script - our hero was born, lived and died.
Warm thanks are expressed to the Ministry of Culture and especially to the Archaeological Museum of Kerameikos for the long-term loan of 10 inscribed sherds, as well as to the Epigraphic Museum for providing the plaster cast of a resolution. The specific objects are displayed in the showcase "In the Athenian Market".
Editor: Fotini Anastasopoulou