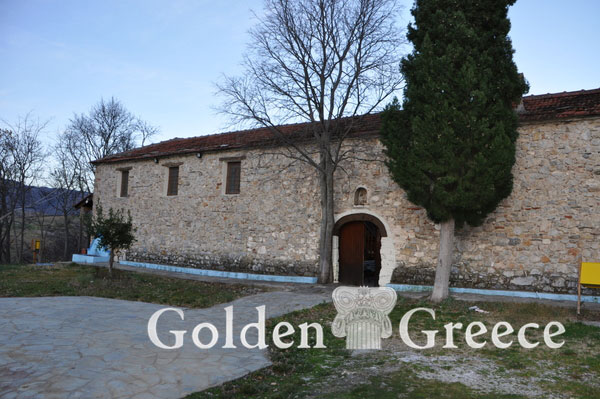 The monastery of Agios Georgios is located in the village of Ritini. Its foundation dates back to the post-Byzantine period, while its catholicon is decorated with important 14th and 16th century hagiographies.
Its dating has been done on the basis of a wall painting which bears the date 1494 and is the oldest in Pieria. There are also later frescoes from 1619.
The church of the monastery is one of the oldest buildings of its type in Pieria, while the iconographic program of its church is characteristic of the post-Byzantine iconography of the Macedonian villages. The monastery was under the control of the bishop of Petra, while in the past it experienced great prosperity.
According to testimonies and popular tradition, it was a gathering place for chieftains and a hiding place during the Macedonian War.
Today the monastery does not function, but the small church of Agios Georgios with its frescoes of post-Byzantine art and folk-style expression has been preserved almost untouched by time, while the wall, the atrium and some cells have been reconstructed.
Editor: Fotini Anastasopoulou