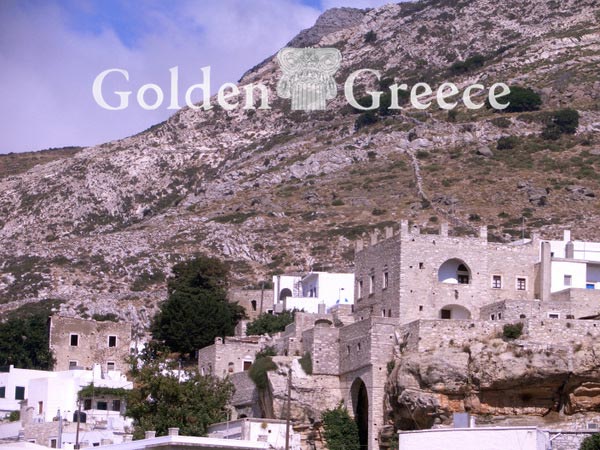 The beautiful Apeiranthos (the Naxians call it "at Aperathou") is built in the heart of mountainous Naxos, at the foot of Mount Fanari, between two valleys with vineyards and orchards.
An unknown scholar "baptized" the village Apeirantho, a few years before the Revolution of 1821, believing that it gave it some antiquity.
It is also called "marble village". Apeiranthos preserves almost intact its architectural form from the time of the Venetian rule. Narrow marble cobblestones, covered with arched arches, towers that are representative examples of the fortified architecture of the Venetian period, two-story stone houses with idiosyncratic architectural details and small squares.
The Tower of Zeugolis (17th century), built on a rock, at the entrance of the village, is impressive. The Aperathites have a special temperament compared to the other Naxiotes and a different language idiom. Many families from the villages of Sfakia in Crete fled to Apeiranthos, immediately after the Daskalogiannis revolution (1770) which was drowned in blood by the Turks.
It is worth visiting the three small but very interesting museums of Epiranthos (archaeological, geological, folklore) and the exhibition of the women's handicraft cooperative.
Editor: Fotini Anastasopoulou