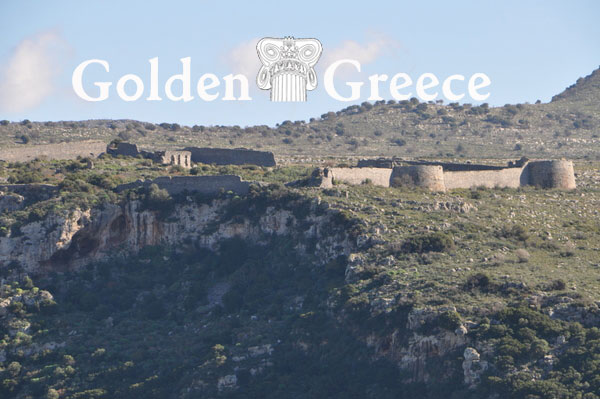 The imposing castle of Kelefa is located to the west of the village of Kelefa and south of Oitylos.
It was built by the Turks in 1670, with the cooperation of Lymberakis Gerakaris, while in 1685 the Maniates and Venetians managed to take control of the castle which was the seat of Hasan Pasha.
The Venetians perfected it and made it one of the strongest castles, while they designated Bernardo Vlavis as a forerunner. In 1715 it was surrendered to the Turks by treaty, but was gradually abandoned.
Today, the massive outer walls, two of the four towers it had, some ruined buildings inside and one cannon, out of the 58 cannons it had in its heyday, are preserved.
Editor: Fotini Anastasopoulou