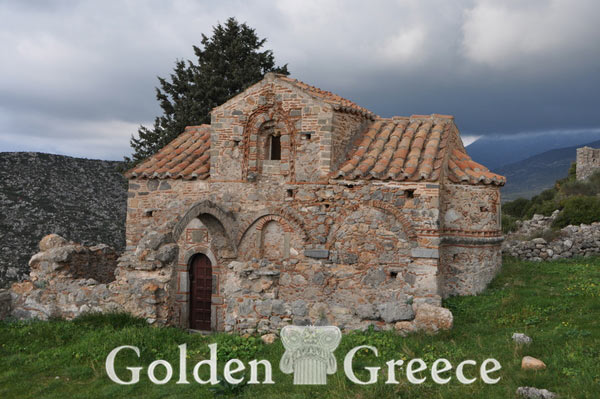 After the capture of the city by the Franks in 1204, the Franks became masters of the Peloponnese, the Moreos as it was then called, in addition to other areas.
Then they divided it into twelve large baronies and toparchies. One of them was the Falcon, which was assigned to the French baron Guy de Nivelle, who in 1209 built the Castle there, which is preserved to this day. Thus he could supervise the unruly and brave Tsakones and manage his fiefdom. In 1249, he passes it on to his son John.
However, the area of ​​Geraki, together with the Castle, remained in the hands of the Franks for only 50 years, because in 1262 they were forced to cede it to the Byzantines together with the castles of Monemvasia, Mystras and Mani, in order to free William Villeardounis and the rest barons and knights, who had been captured by the Byzantines after the battle of Pelagonia in 1259 by Michael Palaiologos. For
two hundred years it remained in the hands of the Greeks and was one of the supports of the Despotate of Mystras. Then Geraki saw its greatest social and religious prosperity, until 1460 when it fell into the hands of the Turks.
In 1463 it was occupied by the Venetians but, in 1468, it returned to the Turks until 1685 when Morozinis, liberating the Peloponnese from the Turks, held it until 1715 and then the Turks took it again until 1821. The Geraki castle was one
of the best-known dinars of the Peloponnese. Apart from the importance of its monuments, it also has national significance. It is located approximately in the middle of the Mystras - Monemvasias road. It was the military station that ensured communication between those two great Byzantine centers.
Editor: Fotini Anastasopoulou