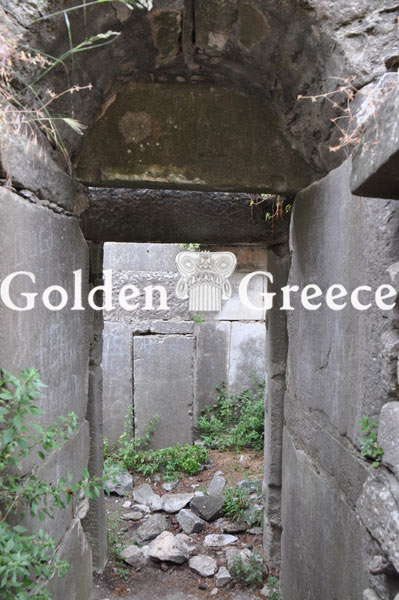 The medieval Castle of Thassos is located northeast of Limenas, which is the capital of the island. The homonymous village is built at an altitude of 450 meters and like many other mountain villages, it is not visible from the coast. This helped to protect the village and its inhabitants from the depredations of pirates over time.
Precisely because of the natural protection provided by the area, which is invisible from the sea, mountainous and inaccessible, the existence of water nearby for the water supply of the settlement, the correct orientation preferably the south, but also the protection from the winds. was chosen to build the medieval settlement and the castle whose ruins can still be seen today. After all, the settlement owes its name to the medieval castle that once existed here.
The knowledge we have about the medieval history of the island of Thassos and therefore of the Castle is minimal and fragmentary. The toponym Kastro is mentioned for the first time in documents of the end of the 13th century from which we know that the monastery of Megistis Lavra owned a share of Agios Athanasios. In the next century, the organized habitation of the area was established.
Jacob Gatelluzzi, a Genoese to whom the Byzantine Emperor Emmanuel Palaiologos granted Thassos and the island of Lesbos in 1414, built the castle on the hilltop where the village of Kastro is today. The Gattelussi family ruled Thassos for 40 years.
Three medieval plaques with inscriptions built into the south wall of the post-Byzantine church of Agios Athanasios inform us that the first fortification of the settlement with an enclosure was made in 1403 and included the castle, the aqueduct and the tower. The Gattilussi family strengthened the fortification between 1414-1416, while the island of Thassos was in their possession during the period 1414-1455. The village of Kastro was abandoned in the 18th century. and the inhabitants were transferred to the coastal villages. The current form of the settlement dates back to the late 18th/early 19th century.
Editor: Fotini Anastasopoulou