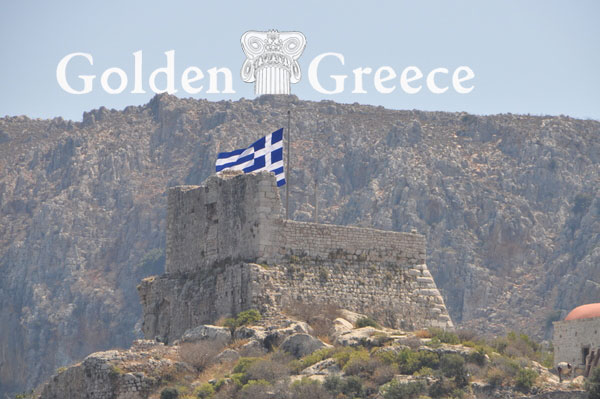 The island of Kastellorizo ​​(Megisti) in 1306 was conquered by the John Knights of Rhodes who built the high castle of the island with its extremely high double walls and battlements, making it one of the strongest fortresses in the Aegean Sea.
From this time, Megisti changes its name with the foreign word Kastellorizo, derived from a corruption of Castel Rosso (Red Castle), which got this name because the high rocks on which the castle stands are crimson.
Since the construction of the castle, the island has been known as Castel Ruggio and Chateau Rouge. According to one information, Kastellorizo ​​was a place of exile during this period and its inhabitants were engaged in shipping.
Later, in 1440 Kastellorizo ​​was conquered by the Mamluks of Egypt, who devastated the settlement and captured its inhabitants. But, after a short period of time, it again passed into the hands of the Knights, when the castle was rebuilt.
Today only ruins of the imposing fortified building are preserved, which dominate the red rock. A tower and a bastion are today the remains of the legendary Kastellorizos.
At the top of the ruins of the castle walls of Kastellorizos, a huge Greek flag waves unceasingly and proudly.
Editor: Fotini Anastasopoulou