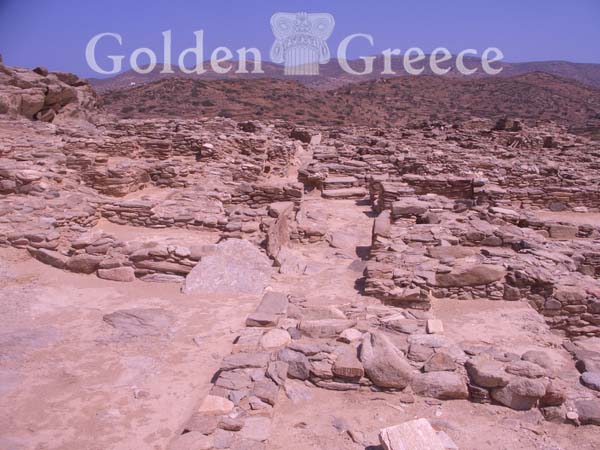 The Ancient City of Ios was located on the site of today's Chora, on the steep hill of the Castle that dominates the port area. Its natural fortified position was fortified with a wall that surrounded the entire hill.
Its main gate is to the west, at the point where the stepped road leading from the harbor to the city ended. The wall is made of elongated blocks of local slate.
The best-preserved visible remains of the Ancient City belong to a large building within the walls, to the northwest of the Castle hill, and to a temple building outside the walls on the opposite hill of Pentanassa.
Editor: Fotini Anastasopoulou