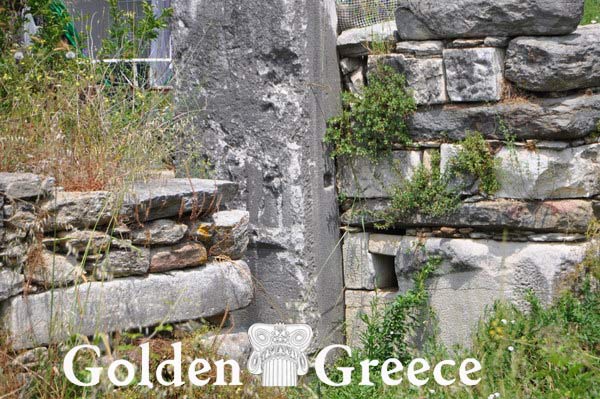 The district of the Gate of Mercury is located immediately behind the wall of the ancient city of Thassos, which was built at the beginning of the 5th century BC, at the base of the slope where the theater dominates, on the extreme slopes of the northwest side of the acropolis.
We are led to the quarter by the "Gate of the Divine Procession" or "Gate of Hermos and Graces", due to the relief of the first half of the 5th century BC that adorns it. The rather damaged relief shows four figures, perhaps Hermes and the three Graces.
The northern quarter, or quarter of the Gate of Mercury, is a residential complex which is made up of many islands of houses and was inhabited from the early Archaic to the late Roman times.
The creation of this urban settlement with regular building blocks (insulae - islands), which were separated by roads, dates back to the 6th century BC onwards and occupies the site of the remains of a settlement of the first half of the 7th century BC.
Editor: Fotini Anastasopoulou