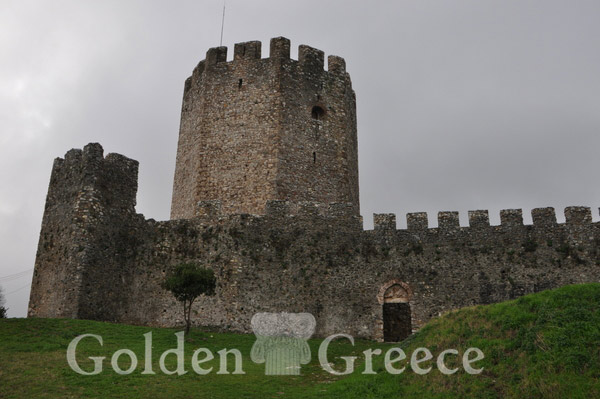 The Castle of Platamonas is a castle-city of the Middle Byzantine period (10th century AD), built on the south-eastern foothills of Mount Olympus, in a strategic position that controls the Macedonian - Thessaly - Southern Greece road.
In an excavation carried out in 1995, traces of a Hellenistic wall (4th century) were found which confirm the views that the ancient city of Heraklion, "the first city of Macedonia..." after Tempi according to a written source of 360 BC, existed in this location
. Platamonas castle was originally built by the Byzantines and then the wall was reformed and maintained by the Franks after 1204 and by the Byzantines in the 14th century.
At the end of the 14th century, the castle is occupied by the Turks, who also repair it but it is still inhabited by Christians.
During the 2nd World War (1941) it was bombed by the German troops.
During the first excavation survey inside the gate of the Castle, storage areas were identified. Systematic excavations were then started, during which they identified and revealed: a
Byzantine temple of the 10th - 11th century with phases of the 14th, 16th - 17th and 19th centuries, which is surrounded by a cemetery of the 14th - 17th century, houses of the 10th century, a temple of 18th century, - storage space of the Hellenistic period (2nd BC X century), part of the Hellenistic wall and a gate in the wall of the tower with two building phases of the 14th century.
The castle of Platamonas has been restored and beautified and hosts concerts and cultural events in the summer months.
Editor: Fotini Anastasopoulou