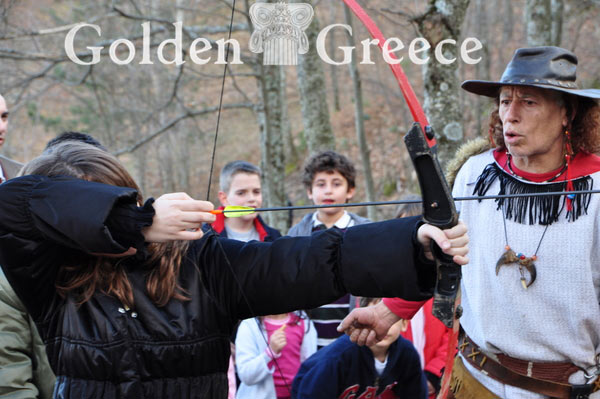 It is located just outside of Elatochori, just 2km, and its name is "Tzomakua". The
inspiration behind the idea is Johny, known as Yiannis Touliaris, who from a young age was a warm supporter of Indian culture. For this reason he traveled to Peru, Brazil, Argentina and Mexico to get to know Indian tribes up close.
Returning to Greece, with Makis Tsigaropoulos as a fellow traveler, they managed with great effort in September 2009 to make his dream come true and create the first Indian village in Greece.
The village extends over an area of ​​2.5 acres in the chestnut forest of Pieria, where huts and wooden pavilions have been placed, all bearing Indian names.
Visitors, especially young children, can choose between horse riding, archery and carriage and sleigh rides. There are also Indian dance lessons.
The visitors are offered the possibility of accommodation, after they are informed that there are none of the modern comforts in the tents!
Editor: Fotini Anastasopoulou