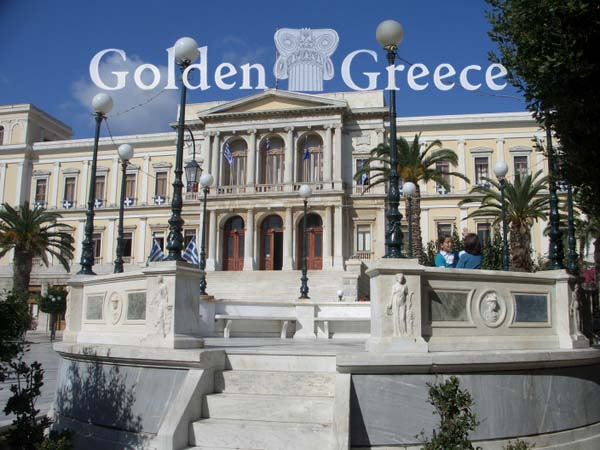 One of the largest town halls in the country, the work of the German architect Ernestos Ziller, was founded in 1876 and inaugurated in 1898. Built on the axis of E. Venizelou Street, it has three floors towards Miaouli Square and, due to the height difference, two floors at the back road.
In 1998, the renovation of the building began, with the completion of which the glass-roofed roofs and the ceiling of the staircase were reconstructed, while based on original drawings by Ziller that had not been executed, a painting decoration was carried out by the painter Anna Vasilakis. Older ceiling paintings exist only in the left store on the ground floor.
In addition to the municipal services, the town hall also houses the courts, the Mortgage Office, the Archaeological Museum and other public bodies (bar association, etc.).
Editor: Fotini Anastasopoulou