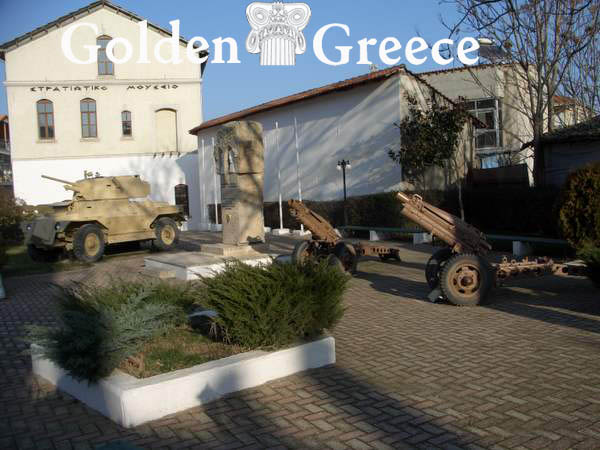 (Tel. 25530 26518)
The Museum is housed in a three-story building and has a variety of exhibits such as weapons, uniforms, medals, decorations, paintings, photographs, etc.
On the ground floor there is the information and projection room, with material related to the progress of Hellenism in the last two centuries, as well as 3 more rooms with decorations and medals of the Greek army, with photos of fallen soldiers and monuments from the prefecture of Evros. On the upper floor are displayed the uniforms of the warriors, banners, maps and texts from the beginning of the Revolution and the Macedonian Struggle to the modern period with the uniforms and armament of the Greeks in the peacekeeping missions of the United Nations. On the top floor are 2 machine guns, one of which is one of the rarest in Greece. This floor is used for the organization of periodical exhibitions and as a maintenance workshop.
There is also a recently acquired and very interesting exhibit, mounted in a special frame. These are the first stamps of Dedeagats (today's Alexandroupoli), which were printed on the battleship "Averof" during the first liberation of the city, in July 1913.
Editor: Niki Kalopaidis