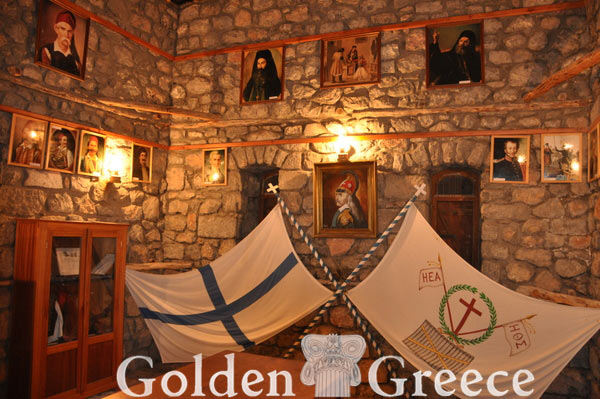 In Limbovisi, the village of the Kolokotronians, near Chrysovitsi and Piana, the house of Th. Kolokotronis has been reconstructed at the expense of the Arcada businessman P. Angelopoulos. The house is a stone-built building built according to the testimonies according to the standards of the old one, which was located in an adjacent place.
Today the house functions as a museum and hosts contemporary pictorial material from the life and activities of Th. Kolokotronis. It is open to the public from May to September from 10am-7pm. and April and October from 11am-4pm.
The area can be accessed from Chrysovitsi (8 km), from the Piana - Alonistaina road junction and from the Vytina - Elati - Chrysovitsi road junction. The smoothest road is from Chrysovici.
Source: UNIVERSITY OF PATRAS
arcadia.ceid.upatras.gr