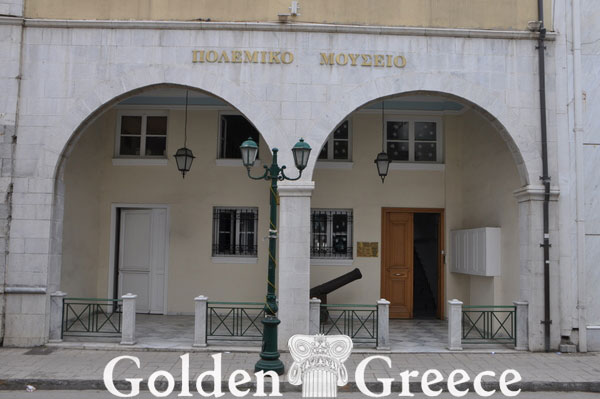 The War Museum of Tripoli was inaugurated in 2000 and hosts various objects and relics such as uniforms and weapons from the Revolution of 1821. The
purpose of the museum is to highlight and promote issues of recent Greek history, but also of the history of the 21st Revolution that are connected with the wider region of Arcadia.
It is housed on the first floor of the elegant neoclassical house of Malliaropoulos in the central square of Agios Vassiliou (corner with Ethnomartyron Street).
It includes 11 sections of exhibits from the Revolution of 1821, the Greco-Turkish War, the Macedonian Struggle, the Balkan Wars, World War I, Asia Minor, the Greco-Italian War, the German Invasion, the Occupation, the Middle East and the Liberation.
Among the exhibits, the cast of the face of Th. Kolokotronis, his bust, collections of weapons and swords from the revolution and military uniforms stand out.
Source: UNIVERSITY OF PATRAS
arcadia.ceid.upatras.gr