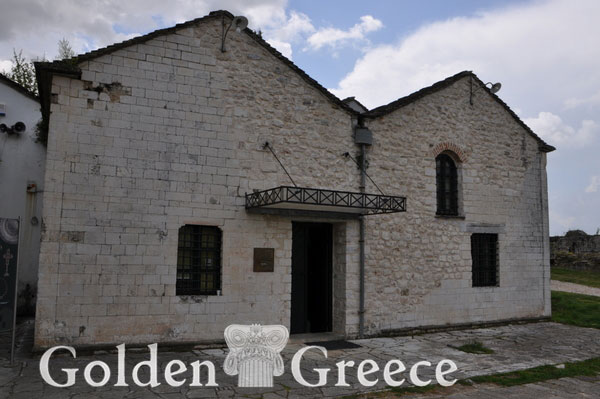 The Silversmithing Museum is an annex of the Byzantine Museum of Ioannina. Silversmithing, a traditional art with a distinct flourishing in Epirus, which is housed in the so-called "treasury" of the Museum where ecclesiastical and secular works from the private collections of Archbishop Spyridon and the silversmith of Ioannina, Konstantinos Ioannidis, are exhibited, while it has recently been enriched with a series jewelry and objects, donated by Mrs. T. Vellis-Dogoritis.
The vaulted building exhibits most of the two most important collections, of Archbishop Spyridon and Ioannidis, which were donated to the Archaeological Museum of Ioannina. An effort is made to highlight the unity of ecclesiastical and secular objects and emphasis is placed on the presentation of silversmithing techniques.
The exhibition is completed by the representation of a silversmithing workshop, which was set up with the help of the Ioannina Silversmiths Association. In the chalices and silver-plated crosses, in the buckles, basins, but also in the collars and earrings, the ability of the continental silversmiths in all types of silversmithing and in all the known techniques (engraved, printed, perforated, savati, cast, enamel) can be seen in relief. . Eclecticism is evident in their works, expressed through the creative synthesis of elements derived from the Byzantine tradition and those assimilated by their contacts with Western Europe, Venice and Russia.
Editor: Fotini Anastasopoulou