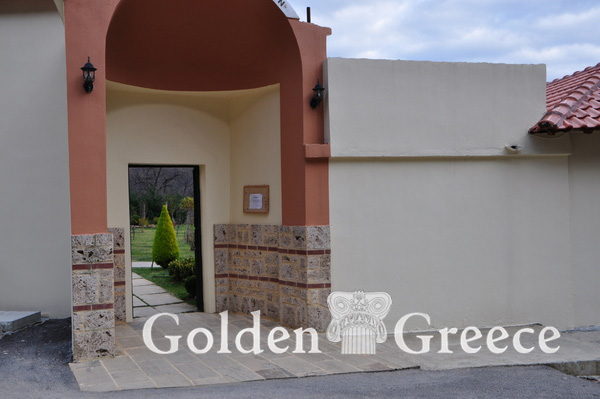 To reach the monastery of All Saints, you will start from the village of Palatitsia (Vergina) and, following a beautiful route through the densely vegetated Pieria mountains, you will find yourself at the door of the monastery.
There is no reliable historical information about the exact time of the establishment of the monastery, but it probably dates back to the 18th century.
The Monastery is connected with historical events of the region as it is related to the events of 1878, when the inhabitants of the areas of Veroia and Katerinis rebelled. Inside the monastery, the Turks slaughtered all the women and children they had there, while many women fell with their children into the Galacteros ravine, jumping from a steep cliff, Paliokastro, from a height of 200 meters.
During the years of occupation, the monastery was burned by the German invaders.
The monastery has been renovated recently, but little remains of the old relics. On the lintel of the old church of the catholicon there is an inscribed plaque. Some old frescoes are preserved inside. Most of the frescoes were destroyed by the passage of time and fires. Of the surviving ones, a series recounts the life of Christ.
The Kyriodromio of Theotokos (Athens 1854) is preserved from the old books of the monastery. In recent years, a new church has been built, while opposite the entrance of the church are the cells of the monks.
In a location near the monastery there is a trough full of rainwater called Agioneri. Next to her stands a wooden cross. This water is considered curative and miraculous and some people are used to anoint any part of their body that hurts with this water in order to heal. But tradition says that they should not speak during their stay near Agioneri... because they risk losing their speech.
Editor: Fotini Anastasopoulou