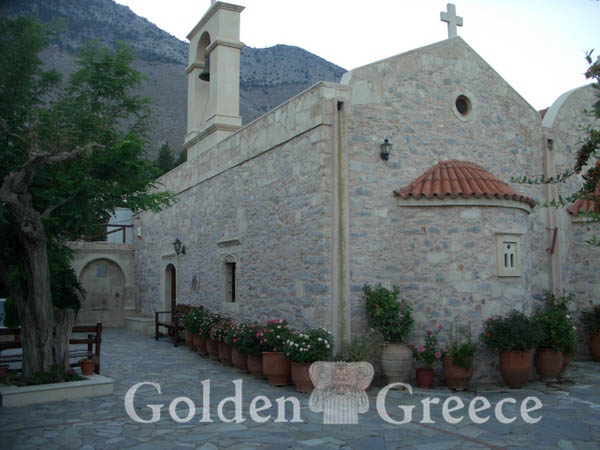 It is built at 630 altitude in the SW of Krousonas and is about 25 km from the city of Heraklion.
According to tradition, it had many monks until 1822, when the Turks slaughtered them and destroyed the monastery's buildings and church. The monastery began to be rebuilt in 1936 and then by the then vicar of Krousonas and four girls who were the first nuns of the monastery. In 1944, the monastery started its operation again.
The church of the monastery is two-aisled and honors the name of Agia Irini and the Dormition of the Virgin. Today it still functions as a nunnery.
Editor: Fotini Anastasopoulou