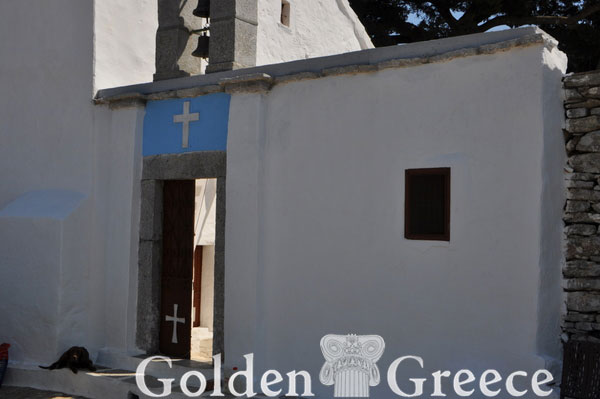 The Archangel Michael Kokkimidi Monastery is a particularly important religious and cultural monument of Symi.
In Symi, the worship of the Archangel Michael is particularly widespread, a fact that stems from the widespread angel worship of the early Christian years in Asia Minor Phrygia.
The monastery is built in a prominent position, where an uphill and rugged path leads. The picturesqueness of the landscape is complemented by the exquisite painting art of the post-Byzantine period that adorns the temple of the Monastery.
The founding inscription of the monastery's catholicon dates its iconography to the year 1697, with the assistance of the hieromonk Kallistratos. His pictorial program includes scenes from the Twelve and the Life of Christ, such as: The Evangelism, the Baptism, the Epiphany, the Transfiguration, the Ascension, the Descent into Hell, the Epitaph, the Crucifixion, etc.
On a lower level in the area of ​​the main church, scenes from the aforementioned Miracles of the Archangel Michael have been painted.
The painting experience of the church's hagiographer is impressive, as he is not satisfied with a mechanical and standardized repetition of the patterns he uses, but manages to enrich his compositions with details that differentiate him from the representations of other hagiographers of the island with the same theme.
Editor: Fotini Anastasopoulou