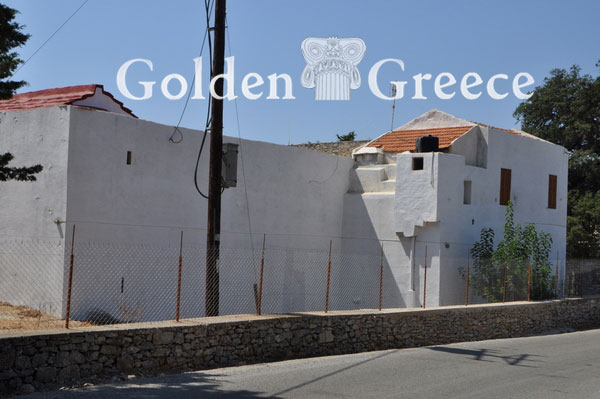 The monastery of Megalos Sotiris, is an important monument of painting and woodcarving art for the island of Symi.
The monastery of Megalos Sotiris is part of the Panormitis monastery. It is surrounded by a wall presenting a majestic fortress image.
Inside the monastery complex, in addition to the monastery's catholicon, there are three other naydria, the chapels of Saints Charalambous and Anthony, which are the oldest, and the Dormition of the Virgin of Chalaris, which is later.
The catholicon of the monastery is dedicated to the Transfiguration of the Savior and is recorded by frescoes that were created in 1727, according to its founding inscription. The iconographer is the same one who painted the history of the monastery of the Archangel Michael of Roukouniotis, which is located nearby and is probably identified, at least stylistically, with the well-known monk artist Grigorios, whose work can be found in Rhodes, Symi and Tilos and is chronologically placed in 18th c.
Among the pictorial decoration of the church, a special place is occupied by the pictorial themes of the Decapitation and the Epitaph of Lament. These are compositions with a rich descriptive character. The facial features, posture, gestures and drama in the faces are naturalistic enough to give the sense of expressions in progress.
The gilded wood-carved iconostasis of the catholicon is elaborate, with overloaded decoration, being a genuine example of Baroque art. The decoration of the iconostasis is dominated by floral ornaments, corinthian pessies as well as the impressive Pyramid with the Crucified and the Sorrows.
The majestic iconostasis has been carved using an embossed technique bringing to life themes that seal the vindication of the rich tradition of woodcarving art in this place. The printed relief combined with the color variations, which "tie" together without causing the viewer's eye, offer an aesthetic balance to the entire decoration of the iconostasis.
Editor: Fotini Anastasopoulou