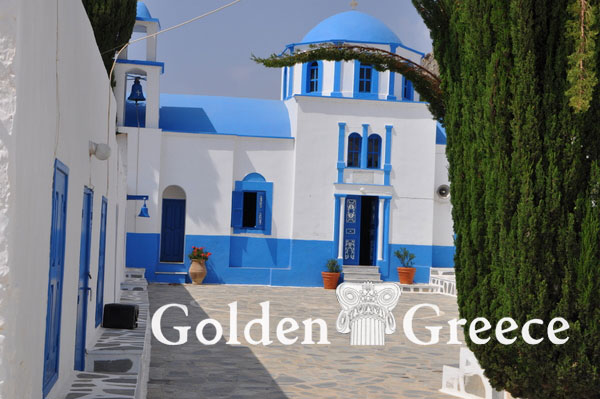 St. George is the favorite saint of Kasiots. The monastery was first built in 1690 on a spot said to have been indicated by the saint, whose icon was found at the bottom of the sea nearby. Tradition says that two shepherds found an image of Saint George the Golden Horseman and put it on their donkey, while at the place where the bull stopped they built a church. That first church was demolished in 1902 and a new, larger one was built in its place, which was edited by the Carpathian craftsman Antonis Kanavos.
It takes about 2.5 hours of walking to reach Ai George in Hadies. Here and there along the road you will see olive, fig and almond trees, hidden behind stone walls, their only protection from the strong winds. Somewhere in the middle of the route, you will find yourself in a fertile plain called Argos Georgios, where barley, wheat, olives and almonds are cultivated.
Of particular importance is the festival of St. Georgiou in Hadies for the shepherds of the area, who honor the Saint with special splendor every April 23 for two whole days with lots of food, singing, dancing and the necessary wine, but also on Good Friday and Easter.
The monastery has a large guest house, so that there are enough rooms to accommodate guests during the festival. The remarkable natural landscape is kept in good condition due to the financial contribution of the expatriates of the island who have supported it significantly for many years.
The monastery is located in the location of Hadies, a fertile valley in the southern part of the island, about 12 km from the port of Fry. The route requires a bit of care because it has a lot of bends in its last part, but much of the route is paved, making the access particularly easy.
Editor: Fotini Anastasopoulou