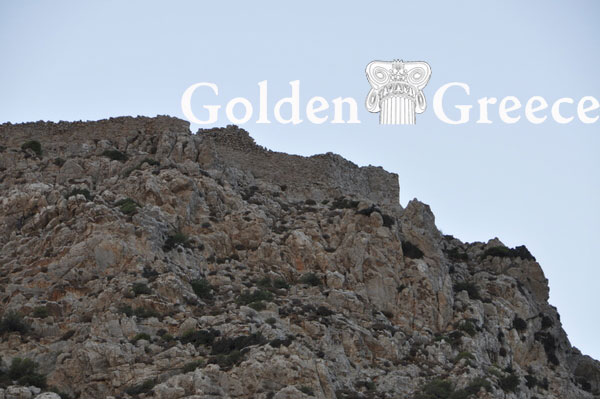 One of the most important castles of Tilos is the Castle of Lambros or Stavros.
A 17th century traveler. he calls it Lambrida.
The castle is located on a rocky hill above the settlement Mikro Chorio.
The top plan of the castle has an oval shape while its walls are preserved at a height of 2.5 m, built with local stone and with lime mortar containing fragments of tiles.
The castle inside included 15 small buildings whose ruins are preserved today.
At a distance of 300 m. from the castle of Lambros or of Stavros there is a small church of Stavros from which the castle got its second name, while the first "of Lambros" seems to be due to the owner of an area nearby.
The owner of the castle of Lampros or Lampridas or of Stavros is not known, if he was a feudal lord or a powerful person of Tilos.
The castle offers a panoramic view of the eastern and western sides of the island, which the castle was meant to oversee.
Editor: Fotini Anastasopoulou