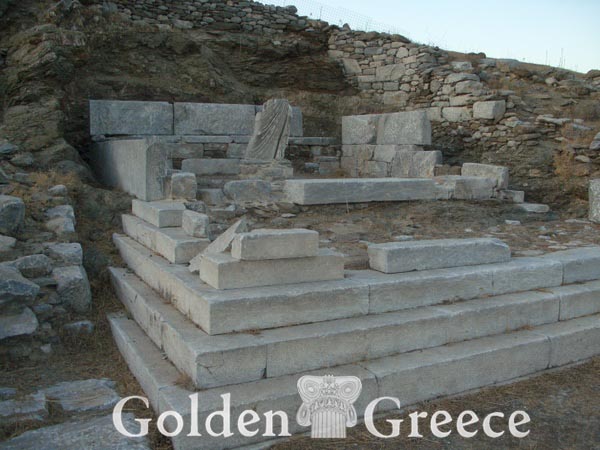 Ancient Minoa included the central part of the island with the current villages of Chora and Katapola. In Katapola, one of the best protected natural harbors of the Cyclades, at the top of the hill of Moudoulia, the ruins of the Minoan settlement, founded by Samian settlers in the 7th century BC, are preserved. The earliest habitation of the area dates back to the end of the 5th millennium BC. There is no evidence for the 2nd millennium BC, while the habitation has been continuous since the 10th century. BC until the beginning of the 4th c. AD, when the settlement is abandoned.
Among the building remains are parts of a strong wall and remains of a Stadium and a Gymnasium, as well as a temple of Dionysus.
The Acropolis sanctuary was founded in the 8th century. BC and operated continuously until the 4th century. A.D. It consists of a temple-shaped building and an enclosure. The deity worshiped in the sanctuary until the 6th century BC is unknown so it was dedicated to Dionysus the Minoite. In the Hellenistic era, Dionysus was equated with the Egyptian god Sarapi, who was worshiped in the old sanctuary ever since.
In Katapola, a port of ancient Minoan, a vaulted Mycenaean tomb has been identified, as well as a temple of Pythian Apollo whose architectural elements have been built into the Katapoliani church, in Ag. Brigade leader and St. Forty. Also in Xilokeratidi there are Mycenaean chamber tombs (13th - 12th centuries BC) and traces of a settlement. All these places are very close to modern settlements and can be visited, but not organized into archaeological sites.
Editor: Fotini Anastasopoulou