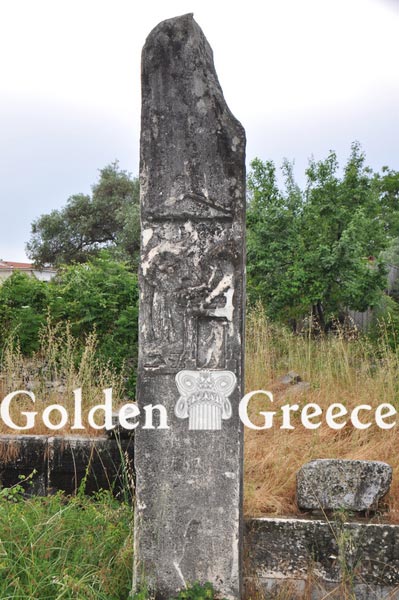 At a point on the wall of the ancient city of Thassos, where it is preserved at a sufficient height, towards the plain, is the monumental gate of Zeus and Hera.
It was an elaborate gate, fortified with a tower, which bore rich architectural and sculptural decoration with molded architectural facades and bas-reliefs. The relief that is now in its place, bears an impressive representation of the enthroned goddess Hera giving orders to Iris, the winged messenger of the gods.
The gate was built in the 6th c., the 4th c. it was beautified at the expense of Thasios Pythippus, according to an inscription preserved on the portico of the inner facade of the wall.
Editor: Fotini Anastasopoulou