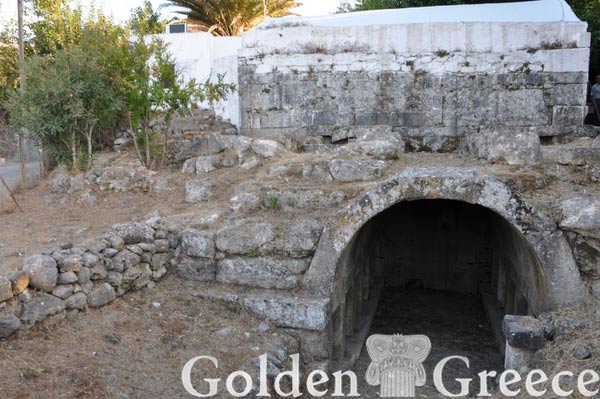 The settlement of Pyli is located 17 kilometers southwest of the town of Kos and stretches across a plain with olive groves and vegetable gardens.
Its fertile land and its position in the center of the island were the reason why it has been inhabited since ancient times. The ancient ruins which are located right next to the settlement of Pyrgi, are the building remains of a burial monument from the Hellenistic times.
Tradition associates the burial structure with Harmylos, a local mythical hero and king of the island and the ancestor of the Harmylia family during antiquity. The "tomb - hero of Harmylos" is a vaulted building, where there are carved a total of 12 tombs, while the chapel of the Cross has been built on top.
Editor: Fotini Anastasopoulou