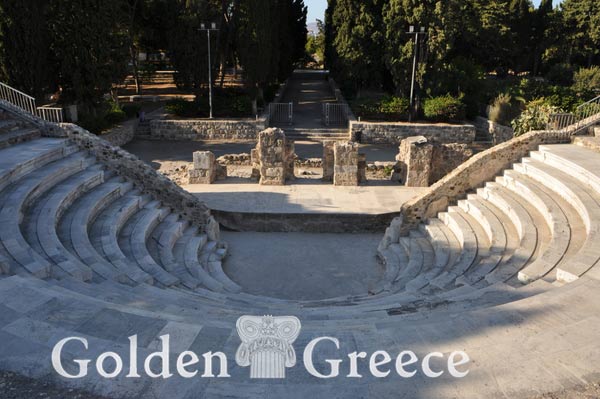 The Roman Conservatory is one of the most important public buildings of the ancient city of Kos. It is located south of the western archaeological site, west of the also restored Roman house (Casa Romana) and northwest of the ancient theater. According to information, which we derive from ancient inscriptions, the conservatory occupied the place of an earlier public building, which probably served for the gatherings of the municipality of Koos and may have been the city's parliament. The conservatory was built between the 1st and 2nd centuries. m X., so that musical competitions could be held there, while it also functioned as the seat of the Senate, the public body of Kos, which had no political powers, but whose duty was to see to the awarding of honors to distinguished citizens of the island .
The conservatory was initially covered and its capacity is estimated at approximately 750 people. The audience area had fourteen rows of marble seats and was divided by a corridor into two diazomes, of which the lower one was divided into stands with four steps. Under the hollow, two semicircular galleries and a series of rooms, which served as shops or workshops, were formed.
The stage had the unusual shape of an irregular pentagon and consisted of foreground and background, which communicated with each other by three entrances. On either side of the stage there were still two doors, leading to the passages.
The orchestra was circular and its floor was decorated with marble, while two more mosaic floors adorned the aisles. In the inner galleries of the conservatory, marble statues were discovered, which were originally placed in niches. The most important of them depicts Hippocrates and is currently exhibited in the Archaeological Museum of Kos.
Today, the Conservatory is restored and after the development of the surrounding area, it occasionally hosts cultural events, organized by local bodies of the island.
Source: Ministry of Culture and Sports
odysseus.culture.gr