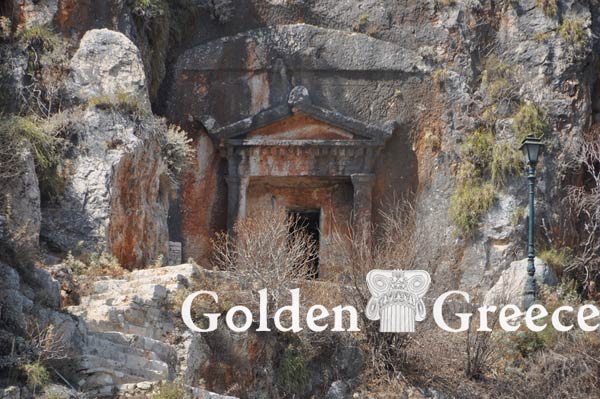 The Lycian-type tomb located on a small hill to the east of the port below the knightly Castle of Kastellorizos is the main monument that reveals the island's relations with the opposite coast of Asia Minor.
It is carved into the rock, with a chamber and an impressive, monumental temple-shaped facade with Ionic pilasters, while above the entrance there is a pediment with flowered capes. Inside the burial chamber there are burial beds on 3 sides, arranged on 2 levels.
It dates back to the end of the 4th century. BC or at the beginning of the Hellenistic period.
Editor: Fotini Anastasopoulou